How to Store Vegetables Without a Root Cellar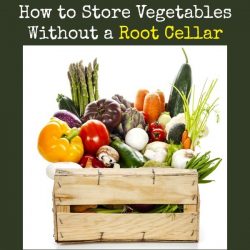 Anyone who loves to garden, especially those who wish to be able to provide wholesome foods for themselves and their families and live independently enough to survive economic or natural disasters will need to know what to do with all of the surplus from the summer. It's great to be able to eat vegetables right out of the ground, but it is just as important to have good food all winter long. There are many methods of preservation.
The way you store each vegetable will depend on its needs and its hardiness. Here are ways to keep all of your produce, and especially the root vegetables, in great shape for the long winter months.
The post How to Store Vegetables Without a Root Cellar by Gaye Levy first appeared on Backdoor Survival.