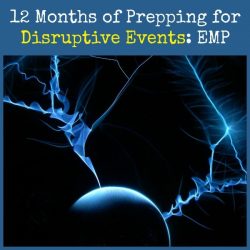 Those of you who may be new to the world of prepping may not immediately think of EMPs when it comes to immediate threats. Instead, the top threats in your own mind might be a nuclear war, economic collapse, and the uncontrollable events that Mother Nature regularly throws our way.
Seasoned preppers, however, rank EMPs pretty high on the list of potentially disruptive events. For many, it is the number one threat. In this article, we will look at why that is, what they are, and what you can do to prepare for an EMP.
The post Preparing for an EMP by Gaye Levy first appeared on Backdoor Survival.